Phenix Capital: 2022 Impact Fund Universe Report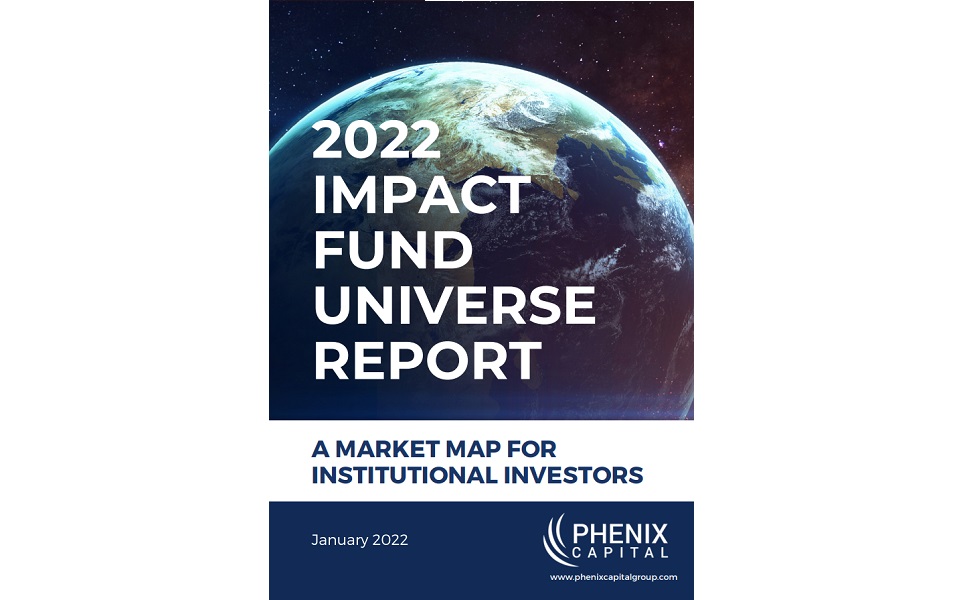 The third edition of the Impact Fund Universe Report from Phenix Capital provides an overview of the evolution of the impact fund universe over the past seven years, presents the case for the legitimacy of impact investing for institutional asset owners, and highlights the data capabilities of Phenix Capital's Impact Database.
2021 has been a cathartic year on many levels for the world and the impact investing industry. The impact investing universe showed remarkable resilience throughout an unprecedented 2-year pandemic crisis, despite the decrease in capital commitments and in the number of vehicles raising capital compared to pre-pandemic levels.
During these years it was encouraging to see the impact investment community catalysing and shifting capital towards innovations and solutions to tackle the disruptions caused by the pandemic crisis, especially in emerging and frontier markets.
Phenix Capital continues to observe a steady flow of solutions in the market across asset classes, instruments and geographies that are attractive to asset owners and allocators, and aim to deliver market-rate financial returns while tackling some of humanity's most significant challenges.
This report seeks to fill the need for comprehensive and reliable market intelligence in the industry. Phenix Capital presents their findings from over seven years of collecting institutional impact fund data gathered from our network of fund managers and institutional asset owners.
This report focuses on the 'financial-first' side of the spectrum of impact capital and considers only those funds targeting risk-adjusted market-rate returns.